All Bagua is good. (even when it's not so good.)
Here's the thing:
Any art is a pyramid of skill.
Bagua, Yoga, knitting. It's all the same.
At the bottom you have a large group of hobbyists with low skill. In the middle there's a smaller group of people who are decent.
…and you have a small group at the top who are world class.
As an art grows, the number of hobbyists grows faster and larger than those who are highly skilled.
This is essential to increasing the amount of quality stuff at the high end.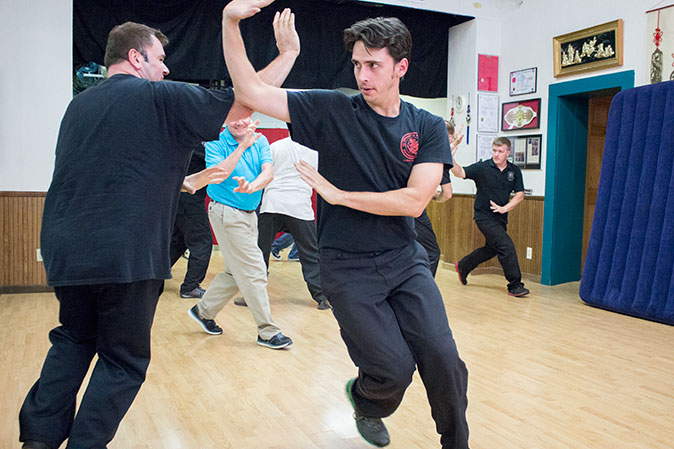 To help Bagua flourish we need to do 2 things:
1. Support & encourage the low level hobbyists. Even if they never try to expand their own skill, they are excellent training partners and can help others begin training the art.
2. Provide a clear path to intermediate and advanced skill. All too often this can get clouded in petty politics between systems and all that bickering damages that base of hobbyists who will quit and go somewhere more pleasant.
Fortunately, in the internet age it's easier than ever before to provide information and find information. We just need to make good info available.
Finding training partners and connecting with other practitioners is easier than ever as well.
The free Fighting Fundamentals Course is designed to do just this.
It provides an education in how to use the core Bagua principles and it includes a forum to discuss Bagua and find other folks to train with.
The goal is to create as many Bagua enthusiasts as possible. Whether folks dabble with the program or go on to pursue the highest levels of the art (with us or anyone else) they will be a valuable asset to the art and community of Bagua as a whole.
Of course, we hope you'll like it so much that you'll join the Bagua Intensive where we go into much more depth on how Bagua fights, body methods, energies and advanced Yi training.
Enrollment in the intensive closes July 31st.