Bagua Fundamentals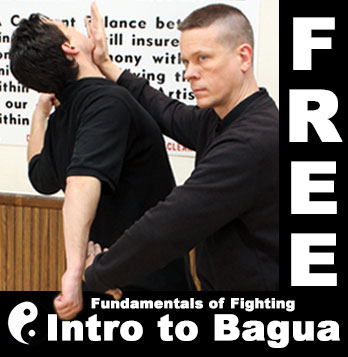 This course will get you started with how Baguazhang fights.
For simplicity most of this program is shown with a single opponent. Remember, Baguazhang is for multiple opponents. Keep this in mind at all times.
To train Baguazhang properly you need at least 4 partners. However, you can practice and gain skill with less while you build your training group.
Click Here For Access
Bagua Fundamentals
Baguazhang Intensive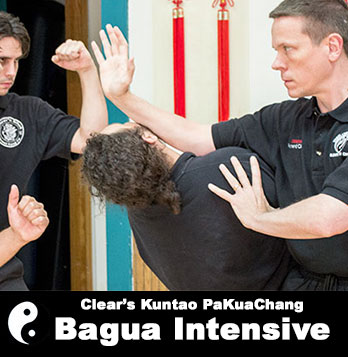 As soon as a threat presents itself Bagua delivers devastating hand strikes while taking evasionary action.
The specialty of Bagua is in defeating multiple opponents and so evasion, timing & positioning skills are all highly refined. Even aggressive arts like Xing Yi and other Kun Tao styles will find the Bagua practitioner difficult to hit.
Bagua is quite diverse and there are many different styles, moves and patterns to be found in the art including many different internal training methods and energy palms such as iron palm, vibrating palm, poison hand, penetrating palm, crushing palm and more.
Bagua is very popular and well respected in Java where the art was refined and honed due to the bladed nature of Indonesian culture.
When seriously attacked by a group of knife wielding assailants you either move well or you die.
Click Here For Access
Baguazhang Intensive
Internal Combat Arts Course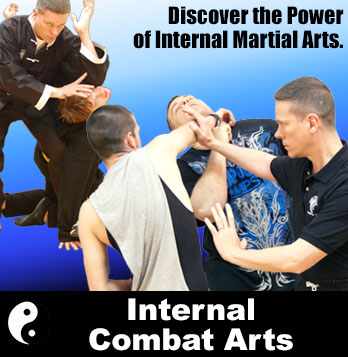 Fighting Secrets of the Internal Combat Arts; an online course in Xing Yi, Bagua, Kuntao Silat, Tai Chi & Qigong.
Sigung Clear strips away the fluff & filler to teach you how these systems really fight and why they are so powerful. This series is packed with powerful no-nonsense self defense that will give you deeper insight into how each of these arts is really used.
Click Here For Access
Internal Combat Arts Course